4 week flower CSA $100-$156
00015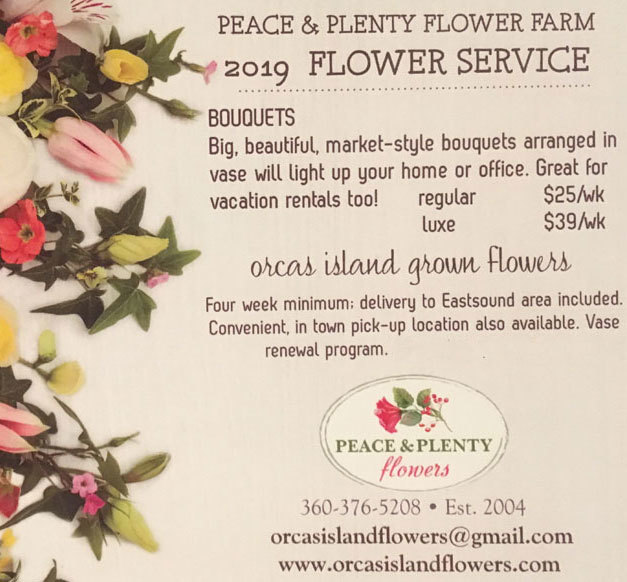 2019 Season starts May 6!
Big, beautiful market-style bouquets arranged in vase will light up your home or office. Best gift ever. Great for vacation rentals too!
Enjoy a mix bouquet of fresh, locally grown flowers every week. We grow a huge variety of flowers starting with tulips in April and finishing with dahlias in October.
Four week minimum. Convenient pick-up location downtown Eastsound. Vase renewal program.
size
regular, $25 per week (100) luxe, $39 per week (156)
delivery day
Monday (0) Thursday (0)
delivery place
Food Coop (0) Alternate Eastsound address (0)